My Teenager Took An Overdose: How Do I Handle it?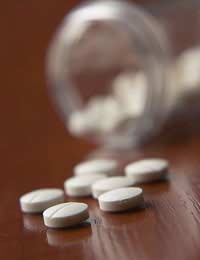 Q.My 15 year old daughter took an overdose on Wednesday - there were no warning signs at all, she is now refusing to speak to me and her dad and won't come home.
She is safe at her grandparents for now but can't stay there forever. How do I handle this - how do we go forward?
(M.F, 14 April 2009)

A.
So sorry to hear about your daughter's overdose, that must have been a terrible shock for you all.
Depending on the circumstances of the overdose and whether your daughter was admitted to hospital or had her stomach pumped out, then medical experts and doctors may well already be involved and aware of the incident. If for any reason they're not (for example, the overdose was minimal and didn't involve the need for hospitalisation or medical care), then the one of the first ports of call should be to see a doctor, with or without your daughter in tow.
It's important for medical practitioners to be aware of what's happened, not least so any future instances could be avoided. Also, from your point of view, talking about what has happened and what you can do to help your daughter will be helpful. Depending on whether or not your daughter is with you at the appointment, the doctor may be able to prescribe medication. For example, if they think your daughter could be suffering from depression, than antidepressant medication may be beneficial.
If you can't persuade your daughter to visit the doctor with you, then it would be helpful if she could be encouraged to go on her own or with another family member of friend (perhaps one of her grandparents could accompany her?). Obviously there must be some reason why she took an overdose in the first place and talking to someone might help identify what it is and what can be done about it.
Your doctor should also be able to recommend a relevant counsellor in your area and this would be worthwhile for you to follow up too. It sounds like your daughter is reluctant to speak to you at the moment, but it would definitely be worth her talking to someone. Sometimes speaking to a different, unconnected person offers the opportunity to open up and speak honestly. For example, she may feel better able to express her true feelings, talk about what happened and what prompted the overdose.
Teenagers can go through turbulent times at that age and issues they're dealing with can escalate for them to a degree when they see an overdose as the only way out. Unfortunately, teenagers often don't want to confide in their parents, which makes things difficult for you. As a parent, the best thing you can do is to be there for your daughter, let her know she is welcome home, that you love her, are there to support her and that she's not in trouble in any way. In time, hopefully your daughter will feel more able to talk to you and explain what's happened. If not, then having someone she can speak to, be it a counsellor, doctor, friend or other family member, is vital.
You might also like...
well as a teenager who has overdosed before i thought it may be useful to hear a teenagers view on things. we feel as stuck as you parents do and sometimes so much to the point we get so uncomfortable with the idea of telling parents out of fear. i can promise you its nothing at all against you but at times it feels like we're drowning and we just cant reach for help personally for me out of embarrassment. when i tell people whats wrong i dont want it to be some huge thing and i dont wanna be seen as "silly" which i know is how a lot of teenagers dread feeling and when we see ourselves that nothing is changing believe me it stresses us out a lot more than anyone could ever imagine. it just feels like all you can do is sit in silence and watch your world crumble so please just be easy on them. as a parent of course you wanna be there but sometimes the most useful thing is not being such a "parent" all the time. dont force them to see doctors or to wake up earlier than they can or to tidy when theyre struggling to find the will to live and dont force them to talk to you either, just let them know the option is there...when they feel comfortable they'll talk but its all about letting them willingly talk and take that big step rather than forcing it upon them. another good tip is just be careful what you say, what seems "funny" or even normal to you can be something really dark and upsetting in our minds. our minds tend to overthink and find new meanings for even the most simple of things so just be aware of what doesnt hurt you can really hurt them, we're fragile really. i hope seeing things in a teenagers mind may have helped put things in perspective for you.
idkkk
- 8-Dec-20 @ 7:29 PM
Hi can anyone please give me some advice? My daughter 14 at the time took a big overdose. (Last year) a social worker become involved. I have 2 younger children. Me and my husband forgot about our last child in need meeting. The other professionals involved have said they want them to be placed on child protection? Me and my husband have never had dealings with s/s till this happened. They are saying because nothing is getting better? But what are we meant to do when our daughter will not attend appointments or take her medication? Please help
Hi William I understand what your going threw. My daughter has took 3 overdoses. We are involved with cams and a social worker. You need to raise your concerns with her cams worker and her social worker and stress to the that things are no better. I'm going threw a really tough time. Hope you get some extra help in getting your daughter better
My daughter has taken an other overdose this is about the six time she was admited into a hospital for teenagers who have depression and is now released but nothing has changed, She has a social worker a councler and the cams team she just took a overdose last night and then run away the police found her trying to get on the train and took her to hospital.The cams team and social worker were contacted and said just send her home after she comes of the drip, Im so angry as this has been the 3rd time she has taken a overdose and the so called proffesionals keep sending her home and were no further forward if these are warning signs next time maybe to late is there any other help out there as im at my wits end. thank you
william
- 29-Nov-11 @ 10:15 AM