Encouraging Your Teenager to Talk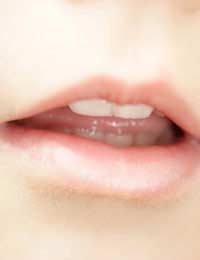 As they move into the teenage years, it's not uncommon for your previously chatty and friendly child to transform into a surly and uncommunicative teenager. If you'd like to build up communication again, here are some ideas for encouraging your teenager to talk.
The teenage years can be difficult for parents in many ways, not least in the communication stakes, as teens are prone to becoming less communicative with their parents. Teenagers are inevitably going through a lot of changes themselves, including having heaps of hormones charging around their body, but it can be hard for parents who suddenly find that their previously happy to chat child no longer seems to want to talk to them.
This lack of communication is a relatively common trait with teenagers and is typically characterised by teens only muttering or murmuring replies in response to parental queries, speaking in monosyllabic answers or resorting to nodding or shaking their heads instead of proper answers. Gone will be the time when you knew what your child had done at school, what experiences they've had or who their latest friends are. At a time when you'd like to be part of your teens life even more than ever, this can be really trying for parents to deal with.
How to Get Your Teen to Talk
It can be easier said then done to encourage your teenager to talk, but here are some practical ideas to help you.
Ask For Their Opinion – to help open up a teen into talking, try asking for their opinion in conversation. Don't despair if their answer is controversial though, as this could be another teen shock tactic in action.
Talk To Their Friends – when they've got friends around, be friendly and chatty (but not overpowering) to their friends, as this may bring out a desire in your teen to chat to you as well. It helps if their friends think you're cool.
Chat Via Email, IM or Text – it sounds extreme, but if your teen really isn't up for chatting much face-to-face, then why not resort to the methods they use for communication. Three key ways are chatting via text, instant messaging or email.
Corner Them – if things are getting really bad on the communication side of things, then you may have to resort to cornering your teen. Catch them when they come home from school or college, or at a mealtime, and try and engage them in conversation.
Make Time for Chat at Mealtimes – many families no longer sit down for family meals together, but this is a great tradition to have an a good opportunity to talk to each other. If it doesn't fit in with plans every day, then try and set aside days each week when you can make time.
Ask a Sibling or Other Relative to Talk to Them – if your teen is uncommunicative with you, perhaps it may help to ask an older sibling, cousin or other relative to chat to them for you? It may help to emphasise the fact that you, the parent, are not trying to interfere or be bossy, but would like to know they're okay and chat sometimes.
Be There to Talk When Your Teen Wants To – if your teenager seems to be resisting all attempts to chat most of the time, then do let them know that you're there to chat to them whenever they want to. They may feel they can't talk to you, or that you've not got time for them, but always let them know you have and that they can talk to you whenever they feel the need.
Above all, give them time. They will, hopefully, talk to you when they want to – and probably on their own terms, too!
YOUR TEENAGER IS FOR SALE.
This website is for sale [more info].
You might also like...