Helping Your Teen Prepare for University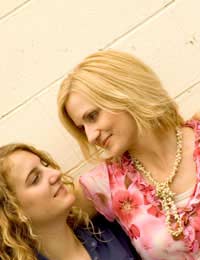 Your teen might well go on to university, maybe directly from school or after a gap year spent travelling or working. It's still a case of them leaving home, but not in quite so final a way as fully moving out. It's more like baby steps towards that end, since they'll be home on most of the holidays, and things will seem much the same as they did before.
But don't think of it as just a respite from having a teenager at home. They really are moving inexorably to that new adult life, with activities and friends you won't know at all. There's a lot you can do to help them make that transition.
Practical Help
You can do more than just transport your teen and possessions to the new hall of residence (although you'll do that anyway, if only to be able to check out where they're living).
Money will be an issue. Whether they're working part-time, living on a loan or some grants, or receiving an allowance from you, they'll have to learn how to live within a budget.
Before they go, sit down with them and work out that budget, one they can reasonably stick to without eating pot noodles every day! Show them how to stretch a pound, something they'll probably never have had to do.
They'll also have to learn the art of self-discipline. Out on their own it can be all too easy to let course work slide. Show them how they can create another budget - this one for their time, which gives time for study whilst still allowing ample hours for the self-indulgence and pleasure that's bound to happen with freedom.
Emotional Help
Yes, they'll probably be champing at the bit to go. But in many cases there will be a strong streak of self-doubt under that desire. Will they be good enough academically? Will they fit in? What if they don't like the place?
Much of what you'll do before they leave is in the way of giving reassurance and boosting their confidence. It might seem unnecessary, but do it anyway. They're still not adults, and they need all the support they can get. They might not obviously show it, but teenagers are riddled with insecurities. It's worth reminding them that the first few weeks of the term will be hard as they adjust, but that will pass very quickly, and that you'll be there whenever they want to talk. By Christmas the odds are that they'll have forgotten they were ever worried!
Courses
Often teens are on a course of study without really knowing what they're taking or what's involved. With some it might well quickly become apparent to them that they have doubts and they want to change. That will cause them worries, wondering if it's possible and all that entails.
If that happens, remind them that they're not the first people to go through this. The university and their advisors are there to help them. If they need or want to change, it should be quite possible for them to make the arrangements without too much stress, but always be supportive. It doesn't matter if you've had your heart set on them studying law, for example. If they've begun it and found that they'd feel more comfortable with history, understand and support that decision. After all, it's their life.
Keeping Close
For the first few weeks, don't expect a visit home from your teen. In fact, you don't really want one - give them a chance to settle into their new life. Keep in touch on the phone, by e-mail and text, but don't crowd them. They're growing into themselves, so give them that freedom. If you're missing them, send a few of their favourite things - items like that in the post will always be welcome.
Remember, they'll be back for the holidays soon enough.
You might also like...