When Your Teen is Being Bullied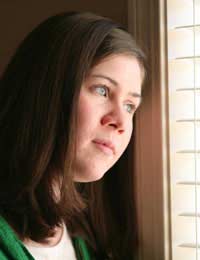 Bullying is an endemic problem, mostly in schools, but you'll even find it in the workplace, too. Many children, teens and younger, are bullied every year, and although schools and education authorities are doing plenty to stop it, it can seem like a losing battle, especially if your child is a victim.
It can be difficult to know if your teen is being bullied; after all, it's something they don't want to talk about, and certainly not admit to their parents. They often feel they have to deal with it themselves. But bullying can seriously affect lives – there are teens who've killed themselves because of prolonged, excessive bullying.
Bullying doesn't have to be physical. In some ways the mental and emotional bullying is worse, and certainly more insidious. But the first thing you have to do is find out whether your teen is being bullied.
The Signs
You might not notice the signs at first, but they do build up. If your teen seems to lose possessions regularly, it's often not carelessness, but they're being taken, and the same with any money they might have.
Are they quieter, and seem withdrawn and depressed? Do they come straight home from school and don't go out at night the way they used to? Are they moodier than usual, and have they become more isolated, falling out with good friends and having trouble sleeping? Then there's a good chance that they're the victims of bullying.
Of course, there are the more obvious physical signs, such as bruises, scrapes, lacerations and torn clothing. If you see those, you know there's something going on.
What to Do
Talk gently and casually to your team. Don't ask if they're being bullied, but inquire about the general situation at school, and work your way around to ask if anything is worrying them, as they seem tense and stressed. Make sure they know you're concerned about their health.
They might deny being bullied, but if you take the soft approach and use patience, in the end you'll probably hear the truth, even if they won't name the bullies.
When you discover what's happening, don't rant and rage. Stay calm and tell your teen that you'll work on the problem with them.
One thing you do need to do is inform the school, Make an appointment with the head teacher as lay out all you know for him. He will probably want your teen to attend the meeting, but if fear is a big factor, you can say no to that. Tell him that you expect him to investigate and act on the problem immediately, and don't take no for an answer. If there's been a physical assault, you should also involve the police (although your teen might ask you not to).
Internet and Mobile Phone Bullying
Online bullying, through instant messages, e-mails and posting on bulletin boards have risen hugely in the last few years, as have threatening mobile phone text messages. Usually these are anonymous, which can pose a problem, but you can fight them.
With e-mails, you can easily discover the service provider of the sender, and contact them (usually abuse@whatevertheisp.co.uk). They can then identify and block the sender. With instant messages, if they're insistent and threatening, print them and inform the police, as well as blocking the sender. With bulletin boards, there, contact the host and inform them, and demand politely that they take action.
With mobile phones, it can be trickier. Again, if there's an ongoing pattern, record when the texts were received and what they said, and inform the police, because these comprise harassment. Even when the number is masked, it's possible to identify the caller. You can also get a new SIM card with a different number for your teen – but you need to make sure that number is only given to friends.
You really can help your teen if he or she is being bullied, but a lot depends on you remaining actively involved in their lives, and making sure there's a bond where they feel they can talk to you and open up properly. Bullying can be beaten. It's not easy, it takes time, effort, and guts, especially on the part of your teen, but it can be done.
You might also like...