Dealing with Teen Pregnancy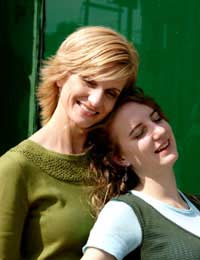 The UK has the highest rate of teen pregnancy in Europe. Politicians and experts keep debating the causes for it, and possible solutions, but the fact is that it's not decreasing.
It's a nightmare for every parent that their teen daughter will come home one day and say she's pregnant or that their son will tell them that his girlfriend is pregnant. A bad dream that happens to a lot of people.
But what do you do if it's your teen involved?
Girls
You have to understand that it's a huge step for your teen to tell you she's pregnant. She's probably agonised over it, and is expecting a firestorm to descend on her. Don't react that way. Be calm, be patient, and be understanding.
The first thing to do is confirm she's pregnant. Of course there are home pregnancy testing kits, but it's better to get her to the GP or to a local agency that specialises in services for young people. They can give confirmation of the pregnancy, and if your teen is pregnant, outline the options available to her.
There are three real options – keeping the baby, giving it up for adoption, or having an abortion. Your family might be one where abortion is not even a possibility for religious or other reasons, which narrows the choices.
Talk calmly and sensibly with your daughter. There's no point in berating her and making her feel a failure, she'll be in enough turmoil already. You have to work with her to come up with a plan of action that will work for you all.
Involve her boyfriend, since he's equally responsible for this, and his parents if at all possible. Talk to them separately, and see if together you can offer support to the couple.
If she wants to keep the child, your daughter can certainly continue at school until she gives birth, then take 18 weeks off before returning to finish her education, and many do follow that course. Some feel uncomfortable, and instead pursue home schooling or finish at a college, both of which are quite permissible. The Care to Learn programme can even help with childcare costs after she's given birth so she can afford to complete her education, as long as she's under the age of 20.
If abortion or adoption is chosen, the young people's agency will be able to help with referrals. Bear in mind that with abortion, the sooner it's carried out, the safer the procedure.
Above all, your daughter will need your support and your love, whichever choice she makes. If she keeps the baby, you'll almost certainly be helping with the childcare, so be prepared for that and discuss what and how much you're willing to do, emphasising that the main responsibility lies with her.
Boys
It's as hard for a boy's parents to hear that his girlfriend is pregnant as it is for the girl's parents to get the news. Again, you need to be calm, and talk to the girl's parents, work with them if at all possible, and not apportion any blame – it takes two to make a baby.
If the girl decides to keep the child, there's a lot you and your son can do in practical terms, with childcare, money, and making sure your son takes an active, ongoing role in the raising of his child. For boys there might be a tendency to run from the problem, but gently insist that your son does his share.
Whatever happens, don't reject your child – and your grandchild. People make mistakes, but sometimes they turn out to be the best things in the world.
You might also like...