Dealing With Teens Who Run Away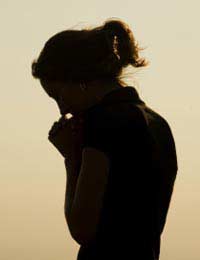 Teens can go through troubled and turbulent times and it's not unusual for teens to run away from home. It can be a stressful time for parents, who are left wondering what they can do best to help their teen. We explore practical ways of dealing with and helping teens who run away.
Sometimes problems at home or school, peer pressure or other worries just get too much and the only way out they can see is to run away. Sadly, it generally doesn't solve the problem and ends up creating more, although it can serve as a way for a teen to highlight just how bad about something they're feeling and when they come home, steps can be taken to resolve it.
What to Do When Your Teen Runs Away
Having a teen that runs away from home can be a very stressful and worrying time for parents, especially if you've got no idea where your teen has gone or why. Although it can be hard to understand or accept what has happened, especially if you were unaware there were any problems, you need to try and remain as calm as possible.
In the very first instance, if you're concerned about the whereabouts of your teen, then you should try and establish where the may have gone and if anyone knows where they are. For example, you could call and speak to all their friends, any relatives and anyone else who knows your teen and, if necessary, go out and look for them (but take your phone, in case they call). You may also need to phone the police.
Your teens room would probably normally be their own private space, but in this type of situation, especially if you've got no idea why they've run away or where they are, then having a quick look in their room may offer some clues. In particular, see if they've left any notes behind, written anything in a diary, received or sent relevant emails recently or even left their phone behind. To help find out who your teen may have called recently, then looking at their phone records may help.
Whilst Your Teen is Away
As parents, it's natural for you to blame yourself for your teens disappearance and think it's something you've done wrong. Whatever the problem and reason for them running away, at this stage, there is no point blaming yourself. You've got to concentrate on working hard to find them and bring them home again.
When Your Teen Comes Home
In the large majority of cases, teens who've run away from home do come back again. Initially you may feel very relieved that they are back. Or you may feel angry at your teen for putting you through the stress of it, but put these feelings aside and focus on the fact that they are now home.
It may help to give your teen some space at first, to recover from their experience and settle back in again at home. However, there is no doubt a reason behind their disappearance and you have to talk about this. Ignoring it and brushing it under the carpet is not a long term or practical solution and runs the risk of the problem arising again in the future.
If your teen does not feel comfortable talking to you about it, then find someone else that they will talk to – family, friends or a professional. Depending on what the problem is, you or they will need to find a way of working through them and, if necessary, seek extra help.
Above all, do let your teen know that you love them, care for them and want them to be safe and happy at all times.
You might also like...