Discussing Birth Control with Your Teen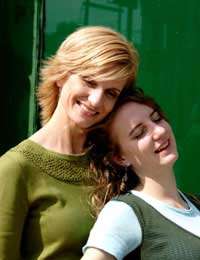 Though the term "safe sex" floats around freely, the only truly safe sex is no sex at all. Any time someone engages in sexual activities there can be a risk of contracting a sexually transmitted infection (STI) or getting pregnant. Using contraception, otherwise known as birth control can lower some of these risks. In order for teens to avoid unintended consequences of sexual activity they need to know the facts about keeping themselves safe. Discussing birth control with your teen is a great way to both share information and your own views of sexual activity and sexual health.
Discussing Teen Sexuality
Teens hate lectures, and they often hate soul-searching conversations with their parents almost as much. However parents should persist if they are to have an open, honest conversation about teen sexual health. Before discussing methods of safer sex parents should discuss sex and sexuality. "Sexuality" is a term often used to describe only an individual's sexual orientation but it actually encompasses all of the sexual thoughts, feelings, behaviours, preferences and development of an individual. While there's probably no need to go into detail about personal experiences, letting your teen know your views on teen sex is an important part of helping them navigate their own sexuality.
Discussing Contraceptive Options
There are many methods of contraception available today, including the birth control pill, the birth control patch, condoms, contraceptive implants, contraceptive injections, intra-uterine devices and diaphragms. The rhythm method and withdrawal are also sometimes considered types of contraception. As you discuss each type of birth control with your teen, be sure to remind him or her that there is no option that is 100% effective 100% of the time. Also be sure that your teen understands that only condoms work to prevent both pregnancy and STIs, so they should be worn at all times during sexual activities.
Discussing Abortion
Abortion is a divisive issue and some people do see it as a method of birth control. Tell your teen frankly what you think of abortion, but remember that if a teen does find him or herself dealing with an unplanned pregnancy that (s)he will likely be scared and confused - the exact time that (s)he could use guidance. If possible, stress that you would like to be there for your teen if (s)he finds him or herself in such a situation. Sometimes teens need this "permission" before truly believing that you will want to help them.
Further Information on Contraception
If you feel that your teen would benefit from further, professional information about contraception then there are a variety of places that you can send them. Your GP may be able to provide information about birth control and your local family planning clinic can be found at the fpa (formerly the Family Planning Association) (www.fpa.org.uk). Brooks Advisery Clinics (www.brook.org.uk) also offer information on sexual health and contraception to teens. You may consider telling your teen that you would be happy to take them for a consultation, or that you are fine with them going on there own. Whatever your thoughts, be sure to share them with your teen so that there is no confusion later.
Birth control can be a tough topic for parents and teens to discuss, but it is a relevant issue regarding teen health and safety. If and when you do decide to speak to your teen about contraception, be sure to bring it up in the wider context of teen sexuality and offer information on different birth control options, your opinions on abortion and where teens can find further information on birth control as needed.
You might also like...