How to Make Your Teen Self-Sufficient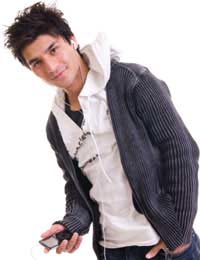 At some point your teen will blurt out that life isn't fair. They're right, of course, it isn't, but it might well be worth pointing out to them that no one ever claimed it was. What they'll find, once they're out and on their own is that they have to look after themselves - no one will put hot meals on the table for them, run them hither and yon or do their laundry.
But one thing you can do for your teen before they leave the nest is teach them how to look after themselves properly. You'll have more peace of mind after they're gone, knowing that at least they can cook a decent meal, and there might even be the added bonus that they'll help out around the house, although it's possibly better not to hold your breath on that one!
The Basics
The basics come down to cooking, cleaning and sewing. Although there's a move in schools to teach pupils how to cook, everyone knows there's no meal like the ones you get at home, and you know what your kids' favourites are.
Teach them how to prepare those dishes. Take them through each stage, step by step, first with them watching, then helping, then finally doing it themselves while you supervise - of course, this will take several sessions over a few weeks.
But do more besides. Show them how to cook bacon and eggs, for instance, or the right way to cook vegetables, the skills they'll need to survive in the kitchen. For good measure, show them how to wash up, too, explaining that's part of the cooking process.
You might even want to give them a basic cookery book so they can extend their range of dishes. Some will find they have a talent for cooking and take easily to it. Others won't, but as long as they can master the basics, they'll never starve or have to spend a fortune on ready meals.
Cleaning
Their rooms at home might look like tips, but any parent knows that when the kids move out they'll have to do more with their own places. Most of us take cleaning for granted, but it doesn't hurt to show teens the best way to dust and vacuum, and also how to give rooms like the kitchen and the bathroom a thorough clean.
It might take a while for them actually to do it, but knowing that they have the ability is a good start (and a gift of cleaning supplies and an old vacuum cleaner when they move out doesn't hurt, either, and serves as a good hint).
Laundry
Everyone needs clean clothes. Teens probably never consider the effort involved, but at some point they're going to have to learn the hard way. Teaching them how to do it right will stop phone calls wondering what to do when colours have bled into whites, and also means they won't be looking around for help in the launderette, or with the washing machine in a rented flat.
Some may never iron clothes, so at least show them how to fold things properly. Teaching them the proper way to iron, too, can be a plus, even if they never bother with the skill.
Sewing
Far fewer people sew these days, but there are still times when we need to fix a hem or pop a button back into a shirt. Showing a teen how to do that, as well as giving them a small sewing kit, can help take care of plenty of emergencies.
You might also like...