Issues as a Foster Parent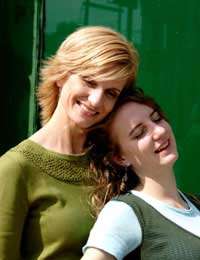 Being a foster parent means taking a teenager in foster care into your home and caring for him or her. Though the Local Authority is still legally responsible for the teen, it becomes the foster parent's responsibility to see to the foster child's day to day care. Because foster families live together day in and day out, a variety of issues can crop up regarding foster children and foster parents. Knowing a foster child's friends, arranging child care for a foster child, affording a foster child, general parenting concerns and the question of adoption are all issues that foster parents frequently have to deal with while sharing their lives with foster children.
Knowing a Foster Child's Friends
When you take a teen from foster care into your home the teen will likely have a number of friends already. As a foster parent you will not likely know these friends, though you may worry that a particular friend is a bad influence. Unfortunately, if a teen has been in the system for a little while then (s)he may have friends from a variety of locations as well. Foster children who will begin at a new school may also need to make new friends while staying in a particular location. For some teens, all of this shuffling around may make them wary of making friends and they may withdraw into themselves rather than attempt to be around others of their own age. These are all possibilities that foster parents will need to look out for when thinking about a foster child's friends.
Arranging Child Care for a Foster Child
Foster parenting is all about taking care of a child, though many foster parents will be concerned that they can not be around all the time because they must work. How a foster family arranges child care will be unique to that family, however it's likely that a teen will scoff at the idea of a nanny or babysitter. If foster parents truly believe that someone should be in the house with a teen, then perhaps a housekeeper is a better idea. It should never be assumed, however, that a teen owes a family child care for younger children simply because they are being fostered with that family.
Affording a Foster Child
All parents worry about providing for their children, and most foster parents are no different. However, the Local Authority does help out with the costs of housing a foster child. Usually a weekly fostering fee plus maintenance per child is paid to foster parents by the Local Authority. How much financial support can be expected will be discussed with potential foster parents before a child or teen is placed in their care.
General Parenting Concerns
Fostering a teen means living with a teen in the house, which in turn usually means that a variety of parenting concerns will come up. Who a teen likes to socialise with, where a teen is, what time a team will be home, what a teen eats, what a teen drinks, if a teen smokes or does drugs, if a teen is sexually active, if the teen is interested at school and much more are all questions that foster families will need to answer together.
Adoption
An issue peculiar to parenting a foster child is the question of adoption. Some foster children will be formally adopted by foster parents, though there are a variety of factors that come into play in such a decision. It may be that biological parents still have rights and responsibilities towards the child, or it may be that the child has no one else in the world. However, simply because an adult agrees to act as a foster parent does not mean that (s)he is legally expected or required to formally adopt a foster child. If this is the case, then foster parents should be very careful not to give foster children the wrong idea while they live together.
All parents face issues in raising teens, but foster parents have some special concerns to deal with. Foster parents who find that they need support should contact their Local Authority to learn more about the kind of help that might be available to them.
You might also like...